When it comes to fashion that effortlessly blends style and attitude for a night out, leather pants have always been a go-to choice.
But the key to making a statement with leather pants lies in how you pair them with the right pieces.
From choosing the perfect shoes to finding the ideal jacket, this guide is your ticket to mastering the art of what to wear with leather pants.
Drawing insights from over a thousand votes on social media platforms like Facebook, Pinterest, and Twitter, and backed by the expertise of our fashion connoisseurs, we'll show you how to rock your leather pants with confidence and flair.
Plus, if you're looking to complement your leather pants with customized shirts that perfectly match your style, don't forget to check out CustomYourShirts. Let's dive in and elevate your leather pants game!
What Should Females Wear with Leather Pants?
The Classic Biker Look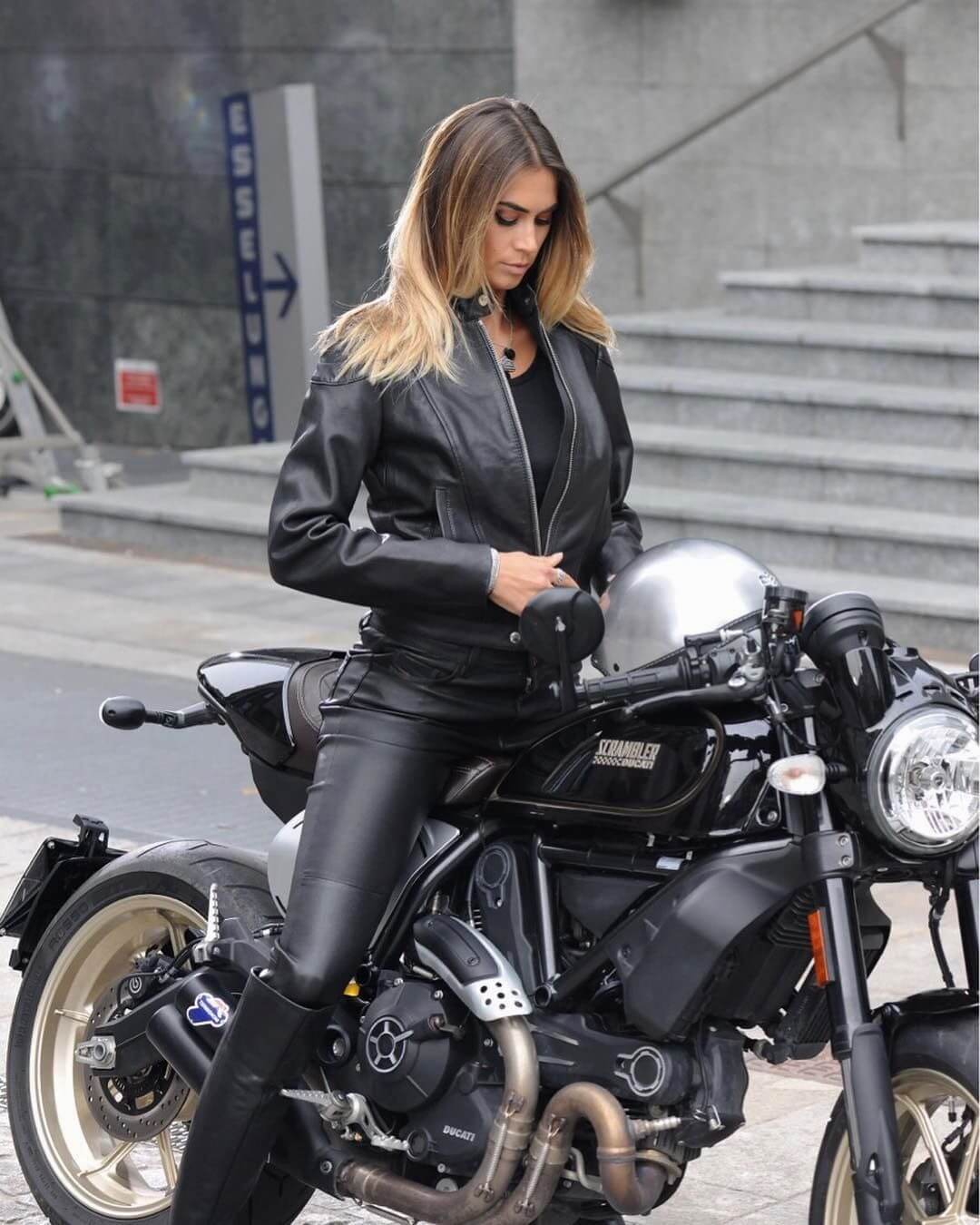 Consider the traditional biker appearance for a rebellious night out. Wear leather pants with a fitted graphic tee with your favorite band's logo. Finish with an attitude-packed leather jacket.
Add some edge to this famous outfit with ankle boots or clunky combat boots. This combination has over 1,000 votes on Facebook, Pinterest, and Twitter. Our experts also like its timeless style, making it a favorite among leather pant fans.
Elegance Meets Edge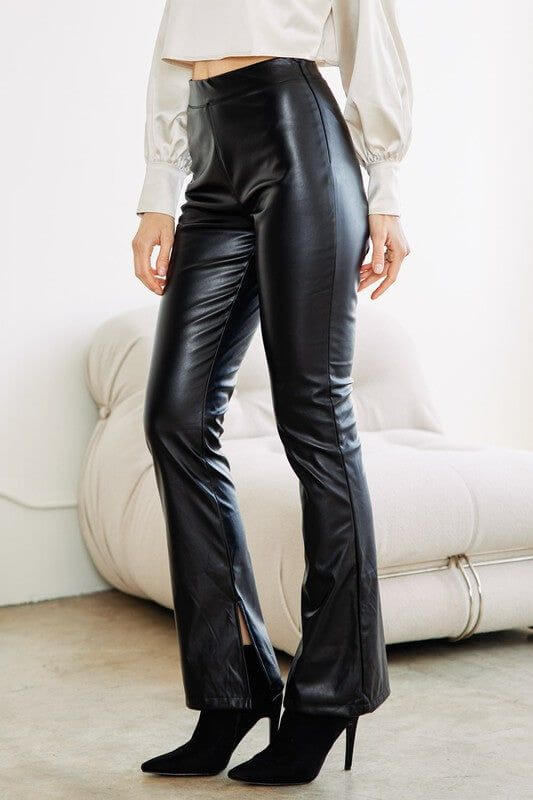 The "Elegance Meets Edge" combo is perfect for balancing elegance with edge. Leather pants should anchor your outfit. Add refinement with a silk blouse that drapes well. Add a dramatic belt to define your waist.
Add structure to your outfit with a fitted blazer. Pointed-toe heels, a nighttime favorite, extend your silhouette. This style is a result of our rigorous product testing to give you stylish suggestions.
Casual Cool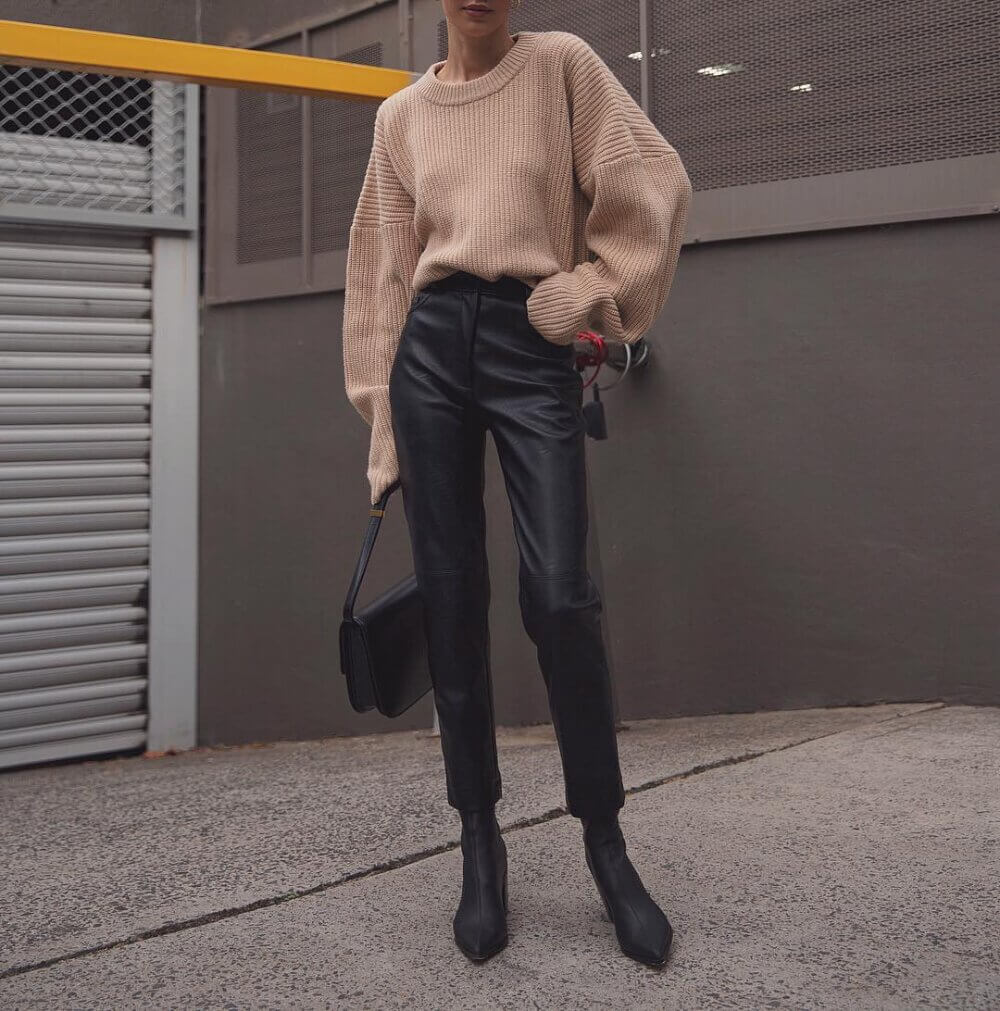 For those seeking a relaxed yet stylish night out, consider embracing the "Casual Cool" vibe in your choice of what to wear with leather pants. Start with elegant leather pants and a casually tucked sweater. Add denim appeal to your outfit by layering a denim jacket.
White sneakers or ankle boots are comfortable and stylish. The favorable social media comment highlights this comfy yet fashionable mix. It shows that this laid-back yet sophisticated combination appeals to nightlife fashionistas who value style and comfort.
Glamorous Glitter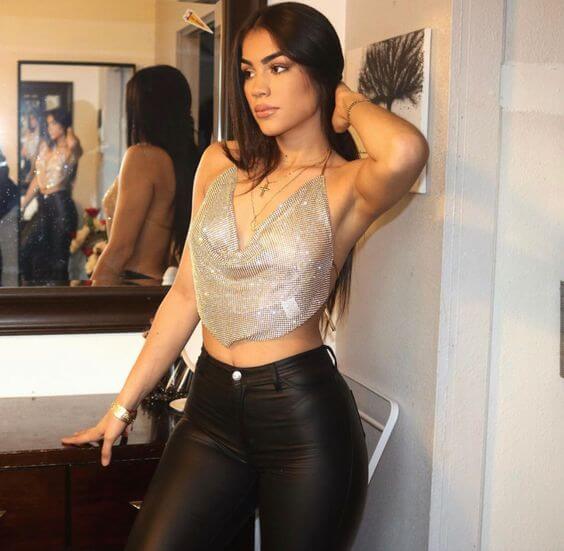 Blend textures for a "Glamorous Glitter" night of dancing and sparkle. Your leather pants set the stage for this stunning outfit. Under the limelight, wear them with a sequined or metallic shirt.
Strap heels offer elegance to this high-energy outfit, and accessorize with bright statement accessories. This stunning dress has gone viral, showcasing its worth for a night out when you want to stand out.
Edgy Crop Top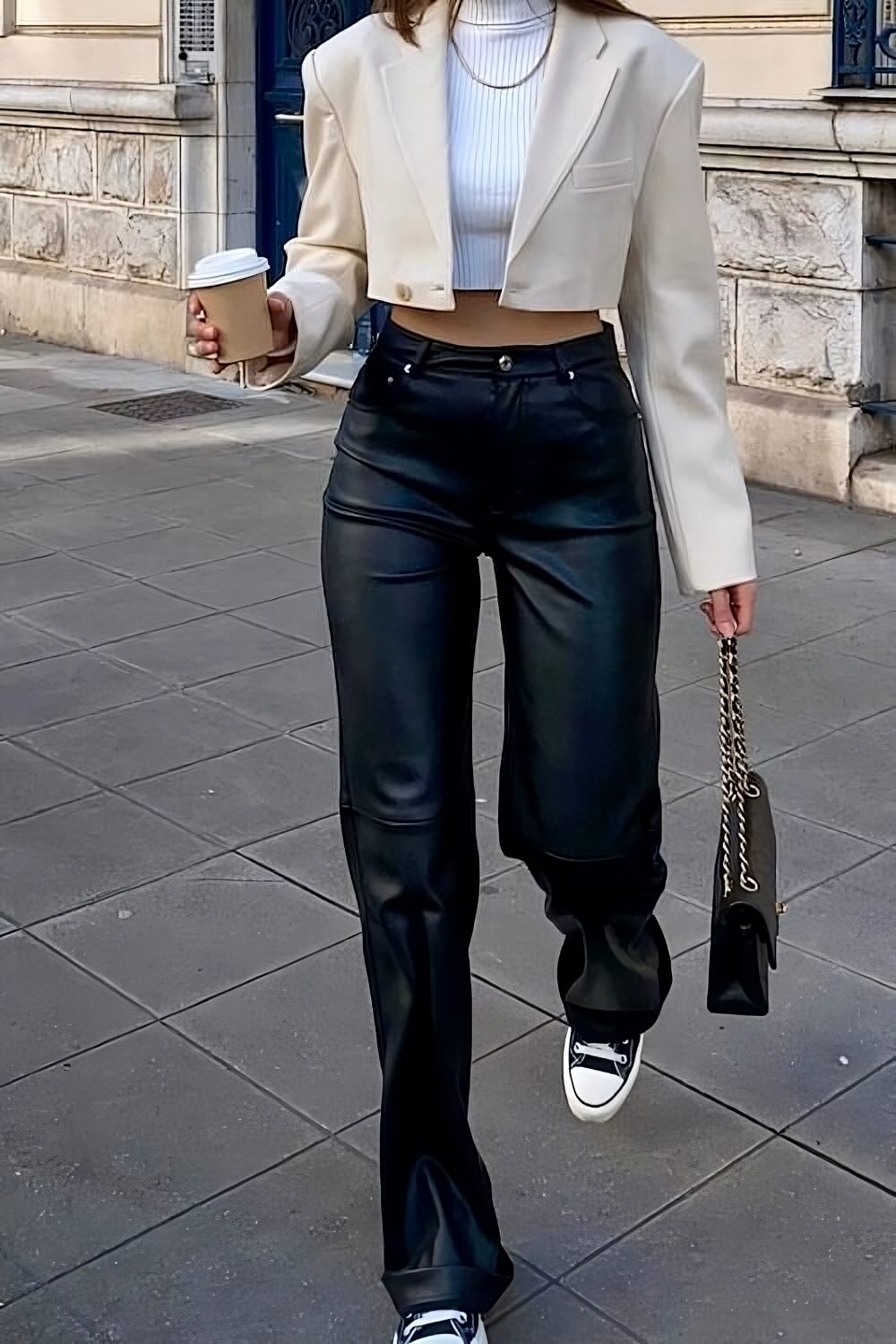 The "Edgy Crop Top" is perfect for showing a little skin while looking edgy. Wear leather trousers and a crop top to show off your midriff.
Throw on a bomber or fitted blazer for a statement layer. Finish with ankle boots or stilettos to rule the night. This risky but fashion-forward style shows our ability to create confident looks.
Monochrome Magic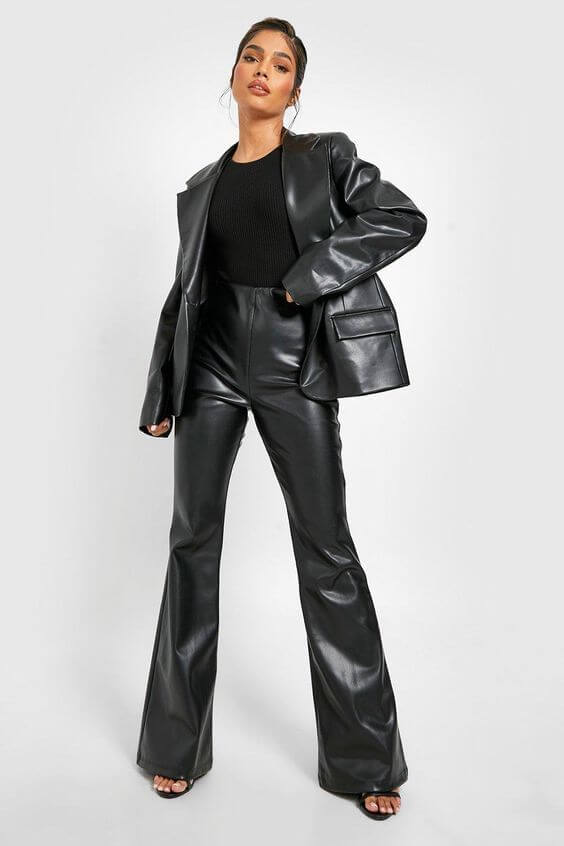 The "Monochrome Magic" outfit is effortlessly stylish and refined. Leather pants are the foundation. Wear them with a black top and leather jacket for a chic all-black look.
The monochrome mix is elegant and timeless. Add sophistication to your night out outfit with sleek black pumps or ankle boots. This outfit shows our dedication to beautiful, coordinated outfits.
Sporty Chic
The "Sporty Chic" style seamlessly blends leather pants with sporty components for a night out look. Start with sleek leather leggings and a fitting turtleneck for warmth and style. Add a sporty varsity jacket to your outfit. Choose sneakers with a slight platform or classic high-top design to preserve the edgy vibe.
This blend of sportiness and edginess has garnered popularity among individuals who appreciate versatile and comfortable outfits, exemplifying the art of selecting the right shoes to wear with leather pants.
Bohemian Spirit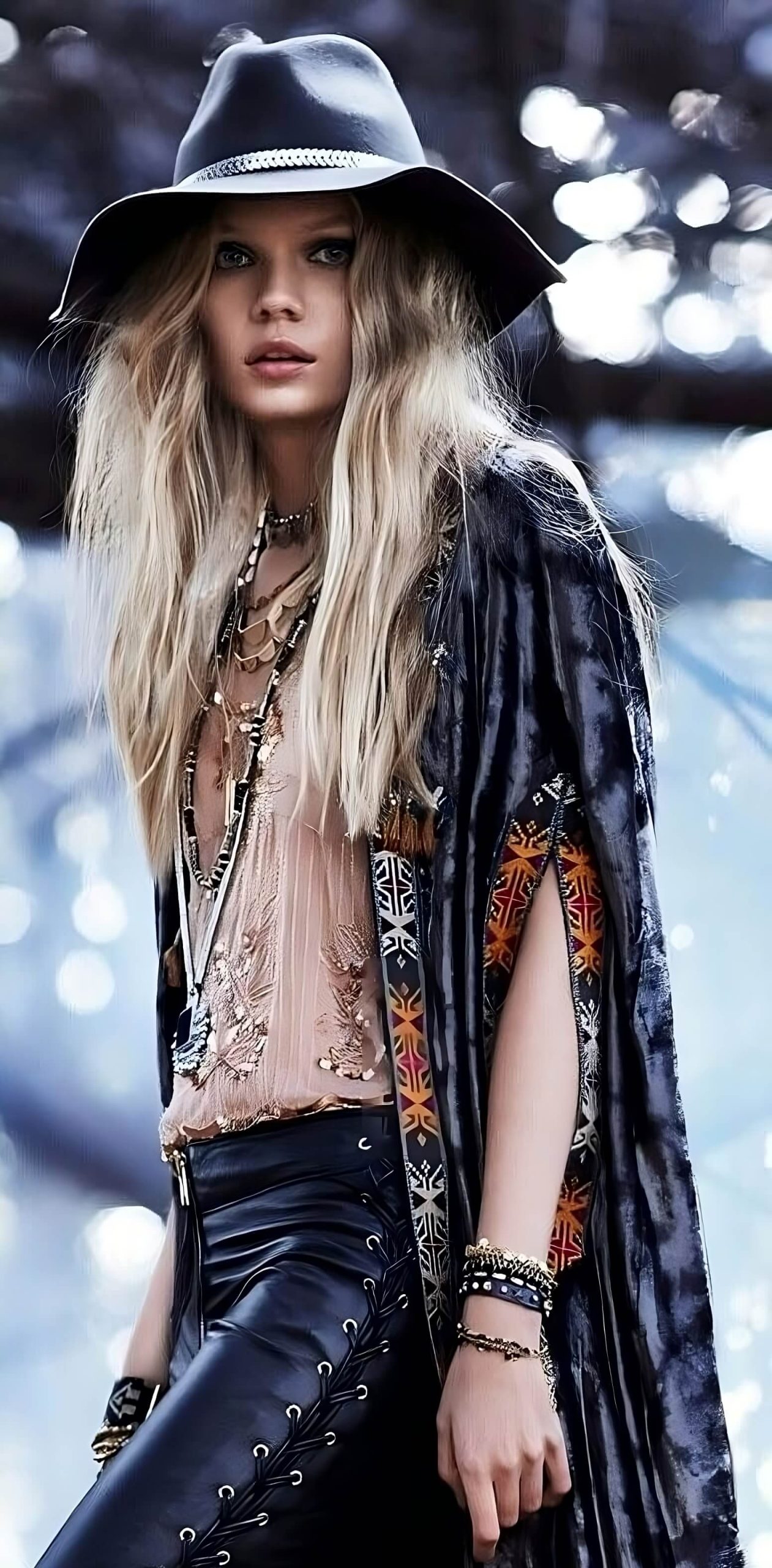 For a bohemian night out, pair leather pants with the "Bohemian Vibes" outfit. Start with leather leggings and add whimsy with a flowy bohemian blouse. Cozy cardigans add warmth and texture.
Layered necklaces enhance the boho look. Complete the look with ankle boots or suede wedges for a laid-back look. This combination demonstrates our varied and bohemian style knowledge.
Off-Shoulder Appeal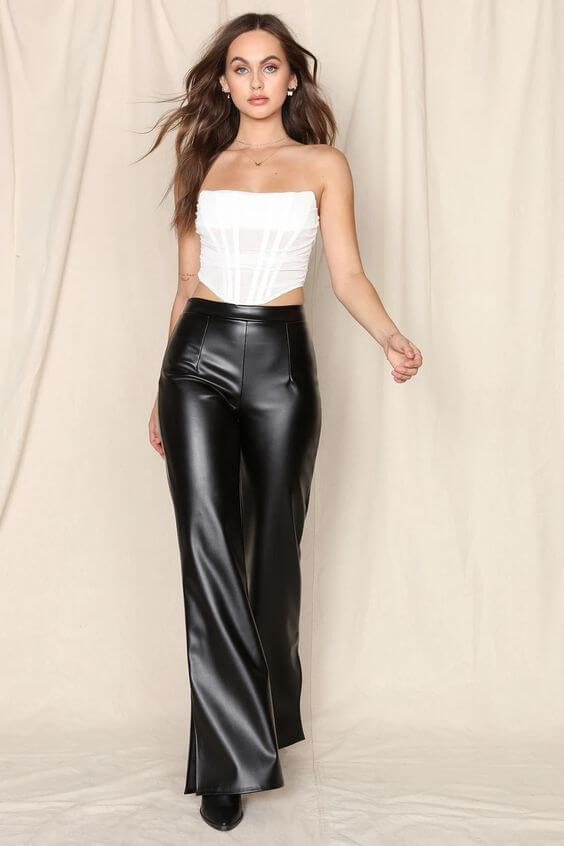 With "Off-the-Shoulder Allure" you may show off your shoulders and be sensuous. Start with leather pants and an off-the-shoulder shirt. Belts give structure and constrict your waist.
Wear high heels or boots to extend your legs. This design is great for nighttime confidence and allure. It shows how we use fashion-forward aspects to create spectacular results.
Rockstar Glam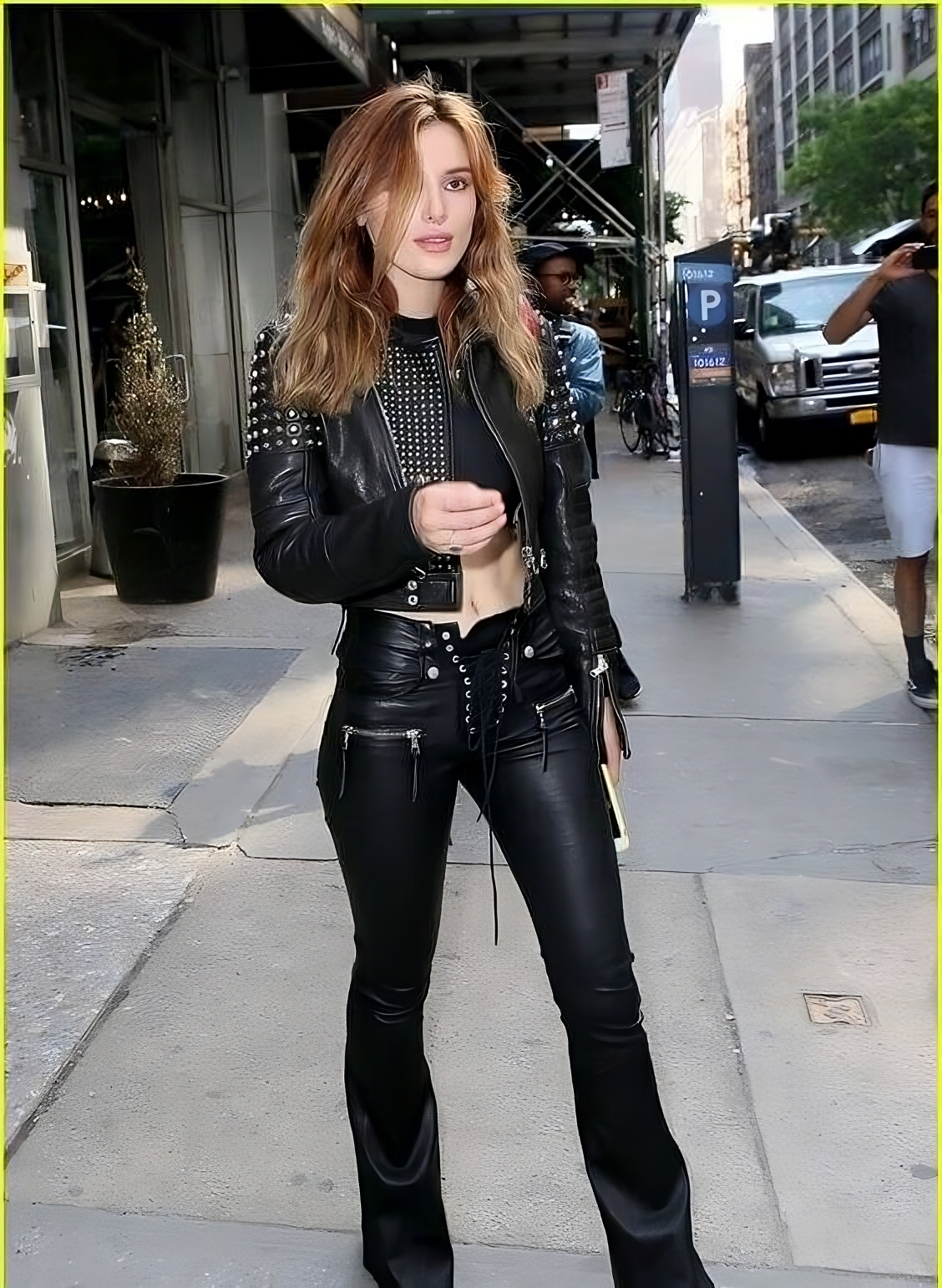 Wear "Rockstar Glam" to channel your inner rockstar. Start by wearing leather pants with a musical band tee. Add edge with a studded jacket.
Choose metallic ankle boots to complete this edgy look. Those who wish to stand out on their night out will love this style. We're experts at rock-inspired ensembles with confidence and attitude.
What Should Men Wear with Leather Pants?
Timeless Black-on-Black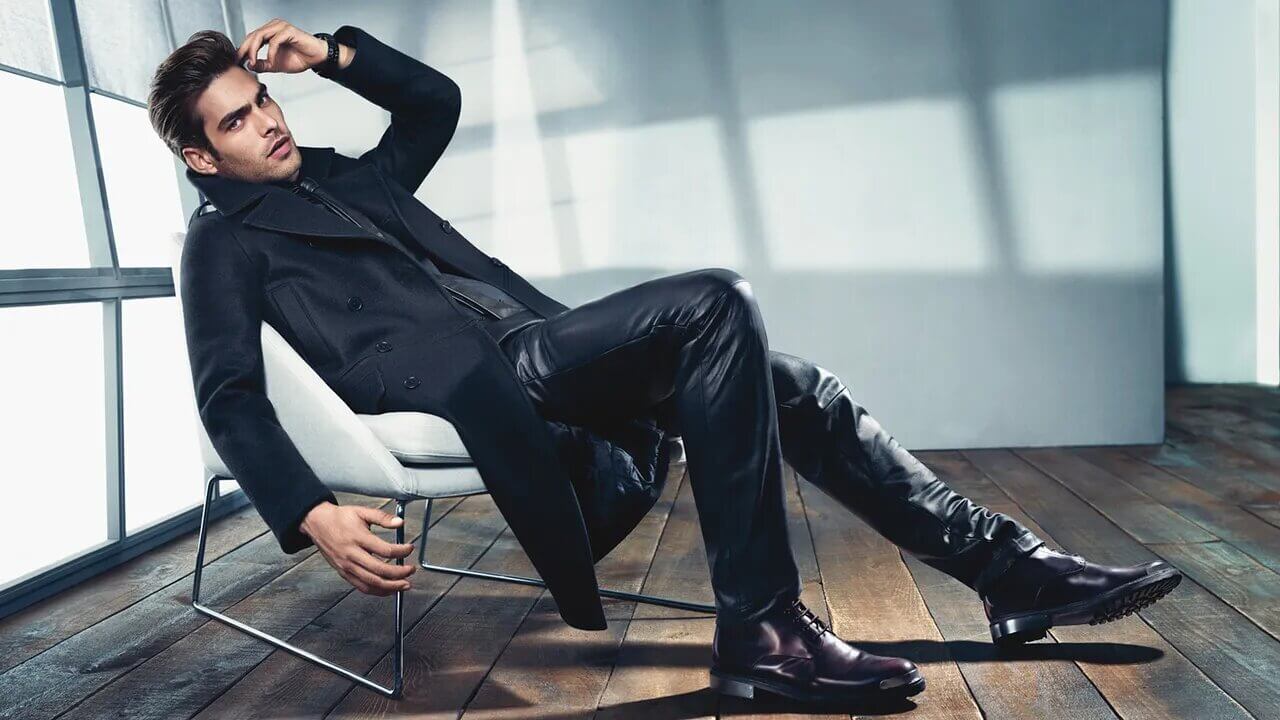 For timeless elegance, the "Timeless Black-on-Black" outfit is best. Starting with black leather pants, anchor your ensemble. Pair them with a black crew-neck tee or button-down shirt for a sophisticated look.
Add refinement with a black leather jacket that matches the outfit. Black leather boots enhance this monotone masterpiece. This ensemble showcases our specialists' skill and has received over 1,000 social media votes, proving its worldwide appeal.
Crisp White Shirt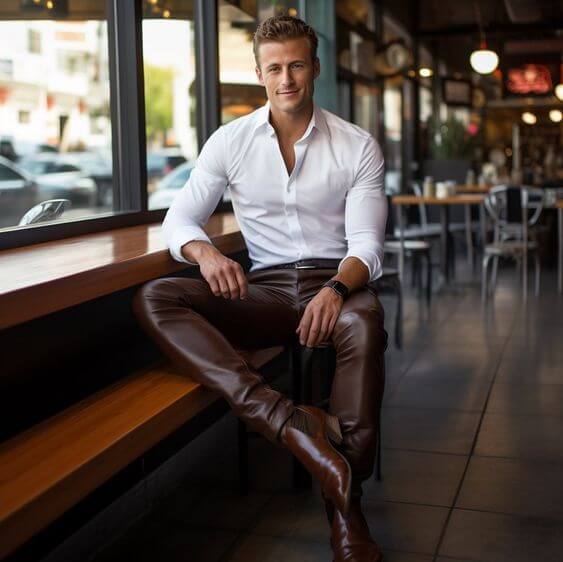 In the "Crisp White Shirt" outfit, leather slacks and a white dress shirt are contrasted to perfection. Start with leather pants and pair them with a fresh white dress shirt. Roll up the sleeves and leave some buttons undone for a casual yet classy look. Casual and sophisticated are properly balanced.
Complete the look with polished loafers or oxfords that match the outfit's calmness. This is an example of how our team's experience draws inspiration from over 1,000 social media votes to give you a sophisticated yet approachable night out appearance.
Sweater Weather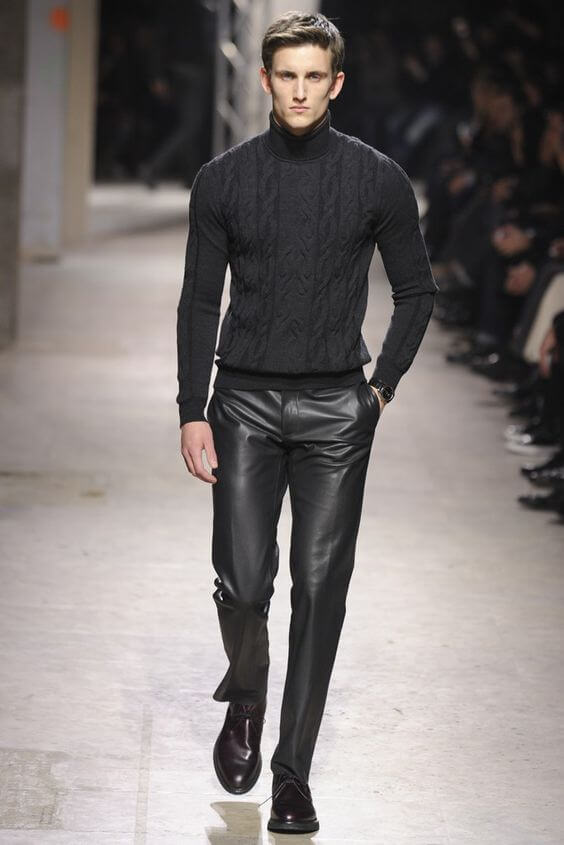 Leather pants can be worn with sweaters for a chic, warm effect. Start with leather leggings then add texture and warmth with a chunky knit sweater. Layer with a fitted coat for refinement.
Chelsea boots and desert boots combine comfort and style. This comfortable and stylish style shows our ability to create looks that keep you cozy and turn heads on a night out.
Urban Street Style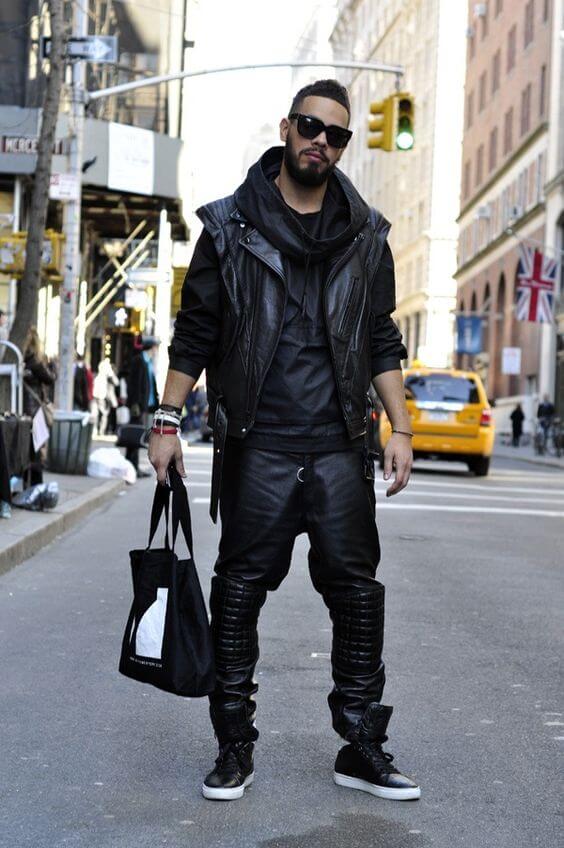 Use leather pants to achieve an urban look with the "Urban Street Style" outfit. Start with leather leggings and overlay a graphic hoodie for a laid-back, edgy look. To add street style, add a bomber jacket or denim jacket for depth and character.
High-top sneakers and combat boots are urban chic. This ensemble showcases our team's knowledge, pulling from urban patterns and over 1,000 social media voters.
Denim Fusion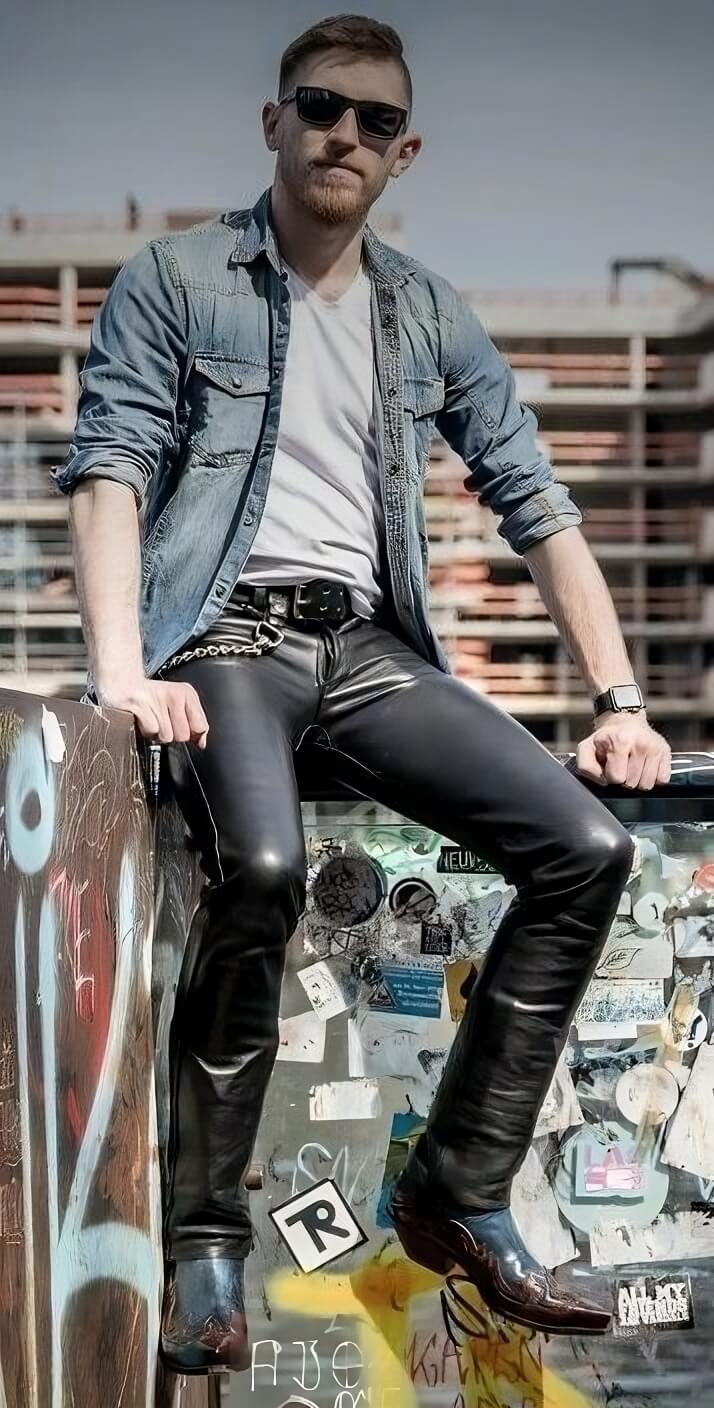 With our team's experienced experimentation, the "Denim Fusion" ensemble creates an unusual texture fusion. Wear leather pants with a denim shirt or jacket. This combination provides dimension to your look and shows our texture play skills.
Casual or leather sneakers that match the leather and denim look complete the outfit. This versatile and dynamic appearance is inspired by current trends and our team's commitment to creating outfits that reflect your taste.
Edgy Minimalism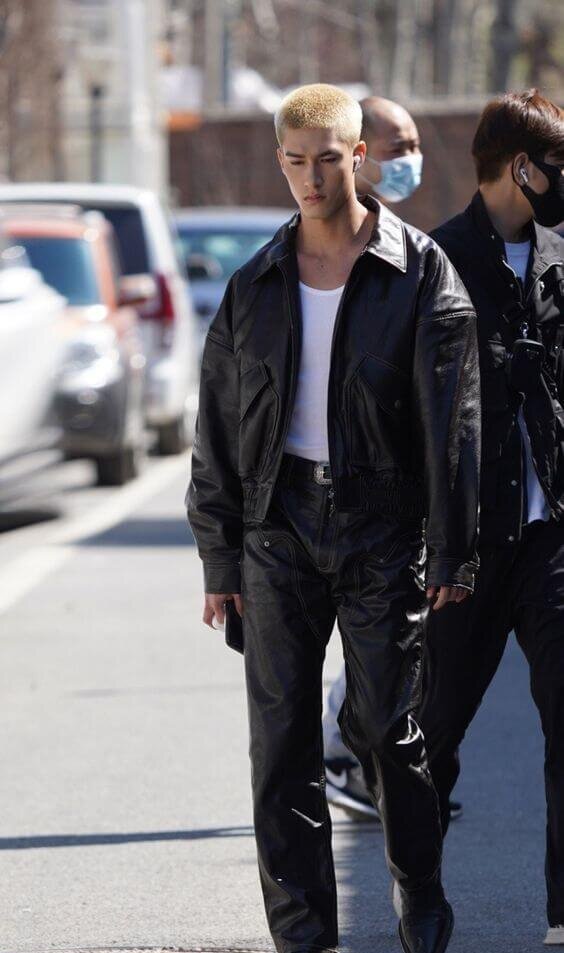 Our experts selected the "Edgy Minimalism" combo for minimalism. Start with leather leggings and a black top for subtle chic.
Add a leather moto jacket to add individuality without overpowering the outfit's simplicity. Black ankle boots or chukka boots complement the minimalist aesthetic. This outfit shows our ability to create chic, simple styles.
Classy Blazer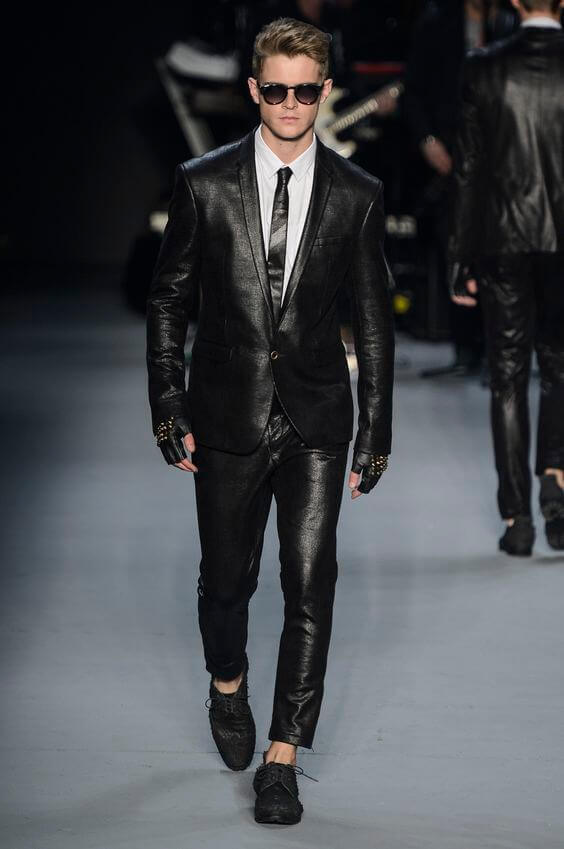 Add refinement to leather pants with the "Classy Blazer" combination. Leather pants and a classic jacket make a timeless outfit. Complete your stylish night out outfit with a dress shirt and tie.
Choose polished leather dress shoes for a refined look. This ensemble demonstrates our team's mastery of traditional and current fashion, informed by our experts' painstaking experimentation.
Vintage Vibes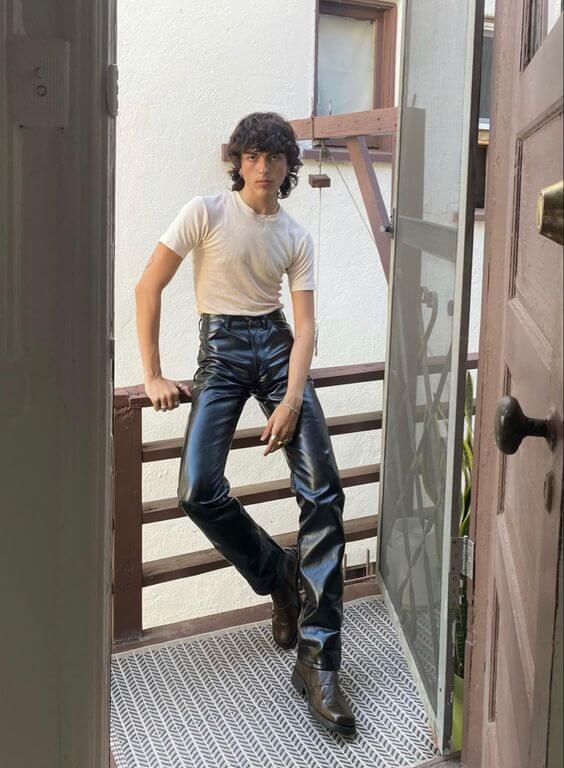 With the "Vintage Vibes" ensemble, classic and modern components are expertly combined. Combine leather leggings with a vintage band tee for a retro look. Add authenticity with a distressed denim jacket.
Choose rough boots or loafers to effortlessly mirror a bygone period. This style shows our team's ability to draw inspiration from the past and create beautiful nighttime outfits.
Monochromatic Mastery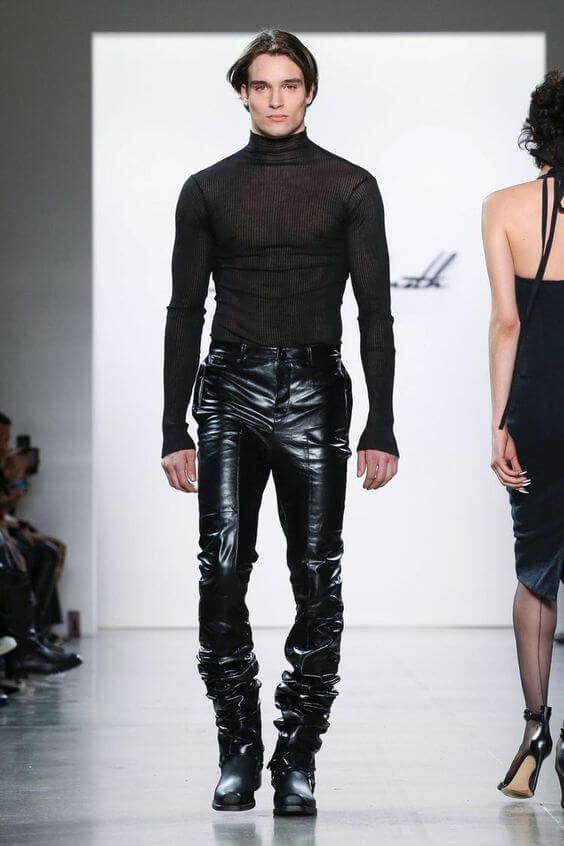 Create a sophisticated look with the "Monochromatic Mastery" ensemble's unified color palette. Match your leather pants with a dark gray sweater to complete the look. Add elegance with a charcoal gray topcoat.
To complete this monochrome look, pair leather boots that match. This look shows our ability to create cohesive outfits using color palettes and style aspects from our considerable experimenting.
Modern Rocker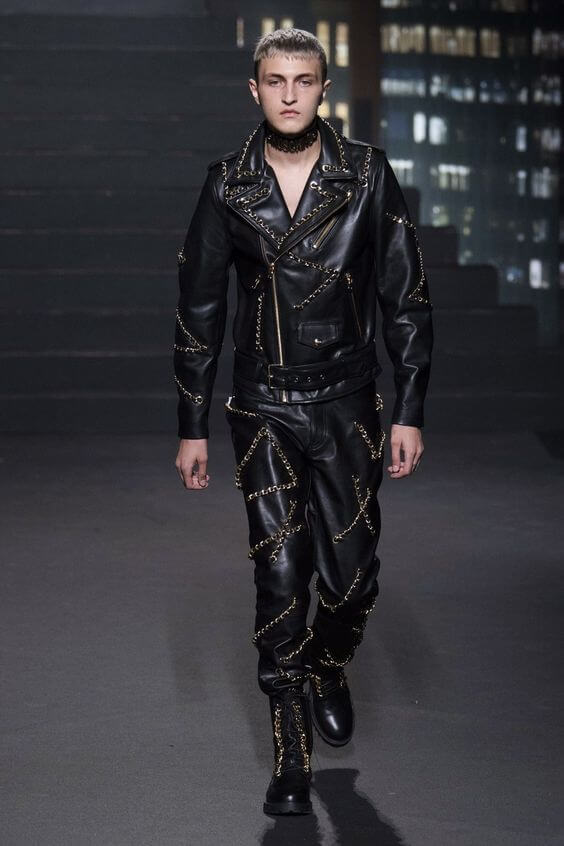 Experience rockstardom with the "Modern Rocker" outfit, which masterfully blends modern and rebellious aspects. Start with leather pants and add refinement with a fitted turtleneck.
Layer a leather jacket with eye-catching embellishments to create a statement. Chelsea boots with a small heel are great for rocker style. This ensemble shows our team's ability to mix classic and modern components to create confident, bold nighttime ensembles.
FAQs
Should Leather Pants Be Tight or Loose?
The fit of your leather pants largely depends on your personal style and comfort preferences. Some prefer a tighter fit for a sleek and edgy look, while others opt for a slightly looser fit for added comfort. Consider trying on different sizes to find the one that makes you feel confident and at ease.
Can Leather Pants Be Classy?
Absolutely! Leather pants can exude classiness when paired with the right pieces. Opt for tailored blazers, silk blouses, crisp shirts, and sophisticated footwear to elevate the overall look. Remember, it's all about balancing edginess with elegance.
Conclusion
Whether you're male or female, leather pants offer a versatile canvas for creating unforgettable night-out looks.
From classic biker ensembles to modern rocker vibes, these ideas can help you curate a style that matches your personality and mood.
Remember, experimenting with different combinations is key to discovering the perfect outfit that makes you feel confident and stylish.
For customized shirts that perfectly complement your leather pants, explore the options available at Custom Your Shirts.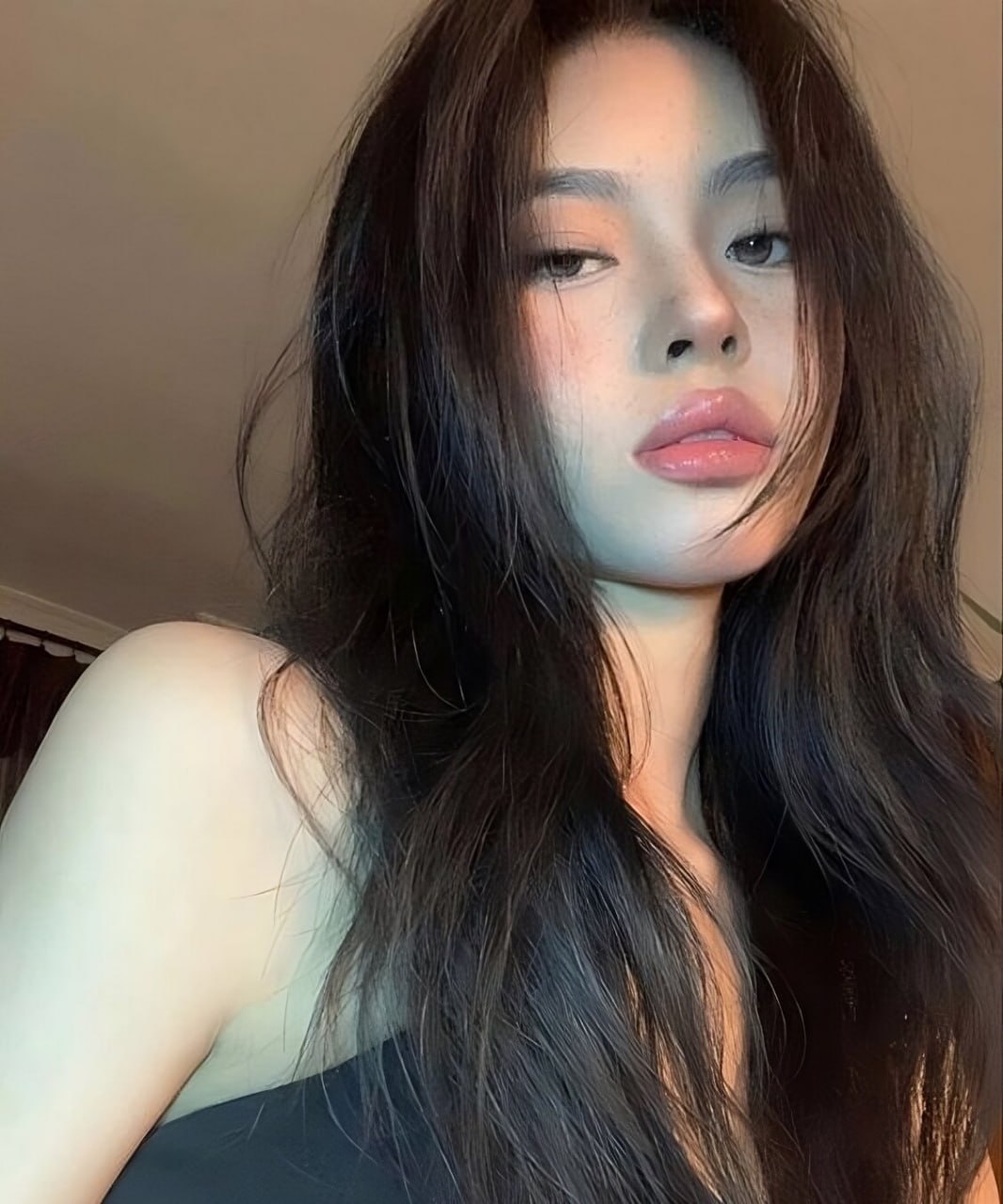 From a young age, I discovered the profound joy that art brings to my life. Whether it be the stroke of a paintbrush, the dance of a pencil across a sketchbook, or the sculpting of clay, each medium becomes a gateway to a world where imagination knows no bounds. Art has become the language through which I communicate my thoughts, emotions, and perceptions to the world around me.